---
Posted by Debra Haagen on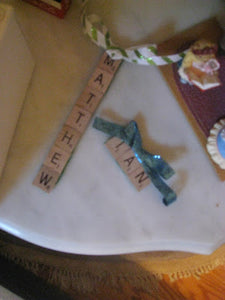 One last Christmas craft idea that you can make with your kids and hang on the tree just in time for Christmas!  My friend made these several years ago for my kids and some other kids on her gift list.  She got a big assortment of Scrabble tiles on eBay, I believe, for about $30-$35.  She spelled out each child's name and glued a strip of felt to the back of them.  (Note:  some of the longer names needed some thick felt and heavy glue to dry stiff enough to stay in place.)  You will want to use Elmer's or...
---
Posted by Debra Haagen on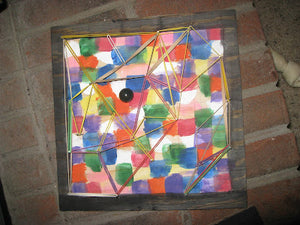 Here's another fun idea for a gift/craft idea kids can make.  I shared this on my personal blog in 2011. My son built Marble Mazes for some of our family friends who have children for Christmas, and of course he made one to keep for himself and his siblings!  I found this craft in a magazine - I believe it was Disney's Family Fun magazine several years ago - along with an article describing how these were popular games for children in the late 1800s and early 1900s, long before the age of DSs and PSPs!  Unfortunately, I can no...
---
Posted by Debra Haagen on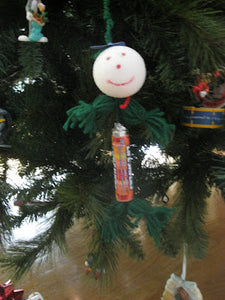 (As shared on Note-able Scraps Blog, 2015.) Looking for some fun gift ideas for your kids to make and give to their friends?  One of the most popular crafts I've had on my blog was the life-saver men tree ornaments.  1) To make each set of arms and legs, wind about 20 lengths of red or green yarn length-wise around a six-inch ruler.   2) Slide the yarn off the ruler, tie shorter pieces of yarn around each bunch near each end, and cut the ends so that all of the yarn ends are loose.   3) Cut one long...