---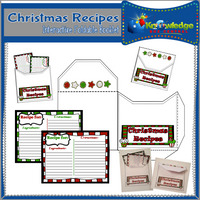 Christmas is a time when we do a lot of cooking, and many families have their own traditional foods. Create this booklet, and tell about your favorite recipes during this time of year.
For a FREE example of these Interactive Foldable Booklets, please download this one at no charge: Separating Mixtures Interactive Foldable Booklet

***NOTE: THIS PRODUCT IS AVAILABLE IN EBOOK ONLY!